In-depth interview : Hjalte Ross
At the sunset hour of an early spring afternoon we met up with the 22-year-old singer/songwriter, Hjalte Ross to discuss his beautiful new debut-album, Embody. The album was released back in November 2018 and consists of nine beautiful and sincere folk-rock songs that draw inspiration from obscure loner-folk acts and the rattling sound from the early seventies. A traditional approach to songwriting that remains timeless, honest and still relevant. It's so quiet and thoughtful, that it demands the listener to actually listen. Not because you have to, but because you want to.
The album took two years to finish, and was written entirely by Ross in the woods and wide open fields of Northern Jutland – and speaking of woods, the album was recorded and mixed by UK-producer John Wood, who also produced legendary rock-albums such as Nick Drake's Pink Moon and Nico's, Fear.
Prior to this interview, we saw Hjalte perform his first headline show at Musik Loppen in Copenhagen. During Hjalte's performance, a complete silence occurred in the room. Everyone listened carefully, from the moment Hjalte (alongside his 6 piece band) entered the stage. Mutual respect between artist and audience was consistent from the very first song, and that's a rare phenomenon in these smartphone days – especially on a Saturday night.
KnifeHjalte, who are you, where are you from, and when did you start sketching down ideas for Embody?
HjalteMy name is Hjalte, I'm from Sebbersund, which is a small town outside of Aalborg, Denmark. I started working with the songs shortly after I graduated from high school in 2017. When you graduate from high school, all of your friends have plans for travelling around the world or move to cities to study and so on. Well, I didn't want to travel around at that time. I just wanted to immerse myself completely in the making of a personal record, without having any concerns or other stuff to focus on.
The early sketches for the album were written on an acoustic guitar during my time in high school. Most of them were just different ideas, I messed around with, so it wasn't that streamlined in the beginning. To graduate and don't have any plans besides creating an album, really helped to keep my focus on the musical process. It was easier for me to embrace the process of writing when my daily routines weren't affected by a lot of people or other impressions. I kinda liked the idea of isolating myself.
KnifeSpeaking of isolation: Do you think a small province like Sebbersund/Aalborg helped you with that?
HjalteYes, definitely. The quieter surroundings surely helped me to relax and focus on music.
KnifeCan you try to point out some personal topics from Embody? Are there a specific situation or period in your life that is pulsing through the whole record?
HjalteI think it's a mix of different feelings seen from different perspectives, but the whole thing about growing up and discovering new things, really scratched my mind, when I started forming the lyrical sketches for Embody. I think it's extremely interesting to look back at the values you were brought up with and reflect on their importance in the way, you define yourself as an individual adult.
That's some of the emotions, I wanted to capture in my lyrical content. The way everybody finds their own way in life and creates their own values and life goals, but the things your parents brought you up with, will somehow be forever in your subconsciousness.
It might seem a bit abstract, but that is how I feel about life. That's also why my album is entitled Embody. It is about navigating through all emotions, only seen from your own individual perspective. An embodiment of all human emotions, that makes you feel like constantly living in doubt.
I don't want to make songs that appeal to a specific group of people, or songs that are trying to convince people to think and reflect in the same way as I do. I hope those who are listening to my songs, will build up their own universe of emotions, and that they are connecting with the songs in their own way. They don't have to get the same feeling from the songs as I do.
It is the same about lovers, who choose a song to be "their song". Some people think that it's stupid and pathetic. I don't think it's stupid at all. In fact, I like to portray a specific feeling as it was, at that time it was made. I don't mind if I don't get the same feelings out of the songs in 10 years. On the contrary, I like the fact that things are being preserved as they originally came out. I see it as a testimony of the way, I was feeling back then, and not how I am supposed to feel in the future if that makes sense.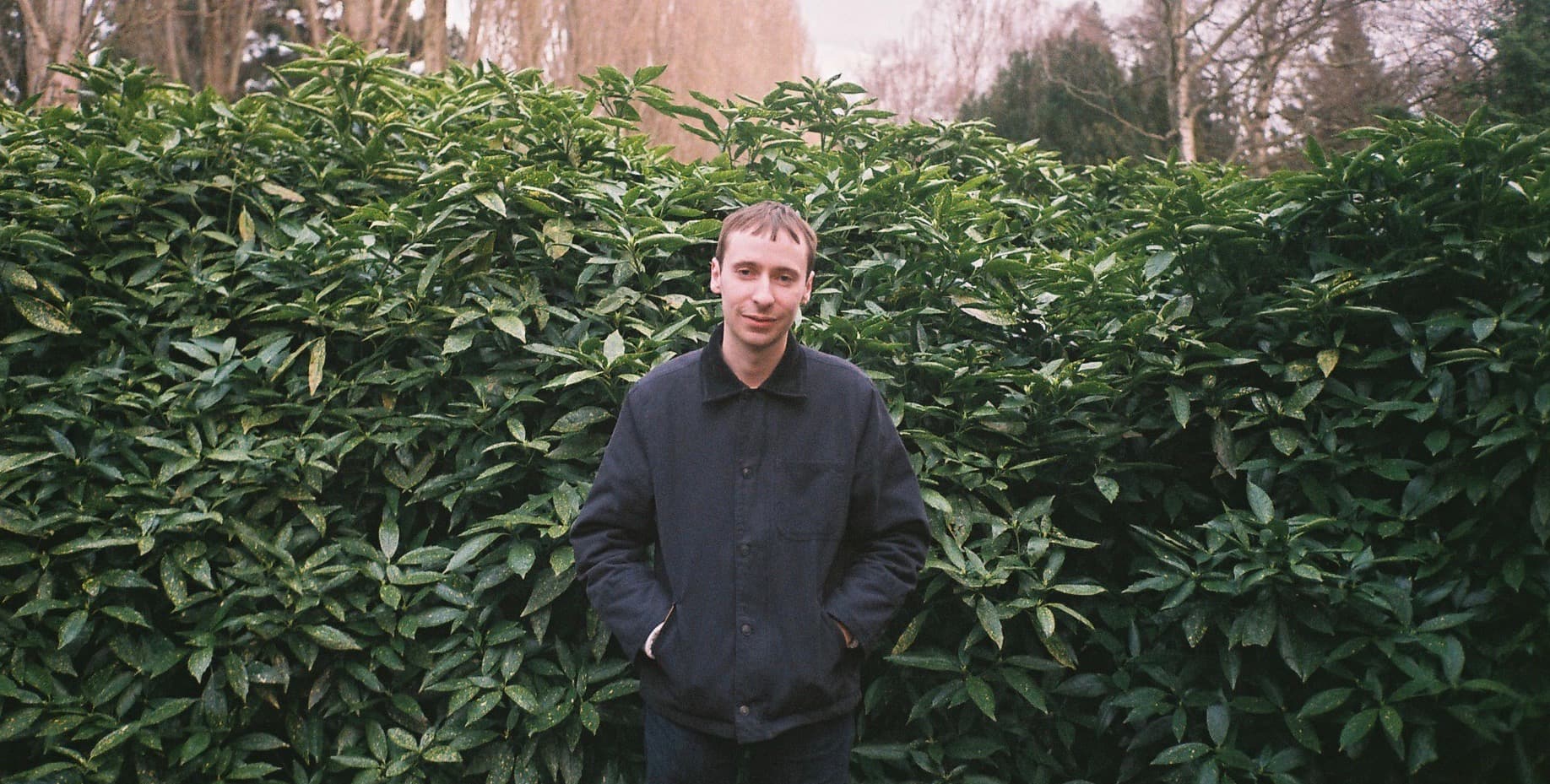 KnifeIt would be cool to hear a little bit about your personal development as a musician, so can you tell us a bit about your former project Eli? Eli was a bit more centred around pop- productions, 80 ́s synth patterns and a more modern sound in general. Can you try to take us through the process of going from one kind of songwriting to another completely different one?
HjalteTo be honest: I really loved that project. It's kind of the definition of my teenage life if that makes sense. Some of my good high school friends also played in that project, so it made a lot of sense for me in the beginning. I also think I had a good emotional feeling to it, but then I later felt like going off track with being true to myself.
With Eli, we were influenced by the 80 ́s sound with synthesizers and so on. We got a lot of inspiration from the music, we listened to at that time. Therefore, I sometimes got lost in the wilderness of trying to hit a certain tendency, instead of focusing on the more honest expression. I thought that I should put my effort into defining a new sound and creating the music only for my own sake, and not for pleasing a certain audience. That was some of the feelings I had during my last months in high school. I wanted to focus on the music itself, and not have to think about achieving something.
When I started writing the songs for Embody, I didn't think about what the songs should be capable of doing afterwards. I only thought about making music, I was satisfied with. In that way, it was a very lonesome process. I didn't involve other people in my musical ideas. I was just isolated in my own head in a way.
KnifeDid you think that you had to do things in a different way compared to your Eli- project when it came to the process of recording, then?
HjalteThe way I worked with the songs for Embody was with more focus on the traditional style of songwriting. Therefore, I didn't develop a new way of working with music, but still, it came out more natural and organic, than it did with Eli. I think with Eli, we would often tend to be inspired by a certain sound we really liked, so in that way, I sometimes felt like getting lost in the hunt for reaching a sound, which everyone was surrounded by at that time - but in that case I just really realized, that there is a big difference between what is cool and what is good, if that makes sense.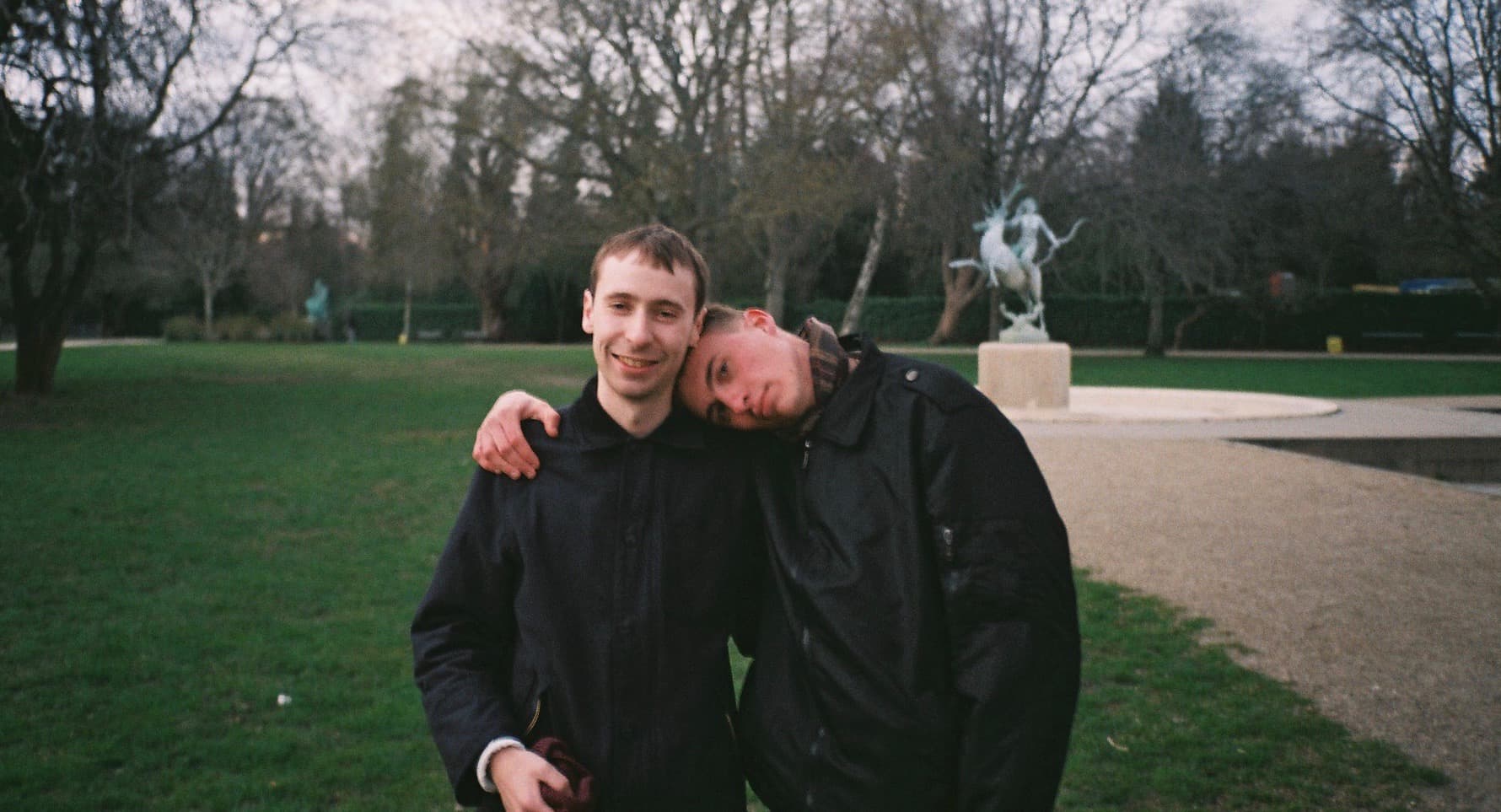 KnifeSpeaking of influences and modern tendencies to be inspired by. Can you explain a bit about the difference between, what's cool, and what's good, as you describe it?
Hjalte My idea was to focus on songwriting and embracing the process of recording as much as I could. I didn't have any deadline or pressure from the world outside.
The most important thing for me regarding this was that I didn't want to be stuck in a Logic-project for a year, and then end up with a record which was 100% computer-made. I wanted to record the songs as natural as possible and keeping myself away from computers during the whole process. It is important for me to point out, that I don't have anything against musicians who record their music in that way, but for me personally, I really wanted these songs to come out as organic as possible.
KnifeIt seems like the process of creating the songs was the only thing you wished to achieve at that time. Can you try to take us through what happened afterwards?
HjalteI think I got surprised by how fast time went. Embody took me two years to create, and after it was mixed and mastered, I just stood there with a finished record in my hand. I didn't know what to do with it, but then I got in contact with Claus from Wouldn't Waste Records.
I met him through my uncle. Both of them are big vinyl collectors, so that was how it all began. Claus has been running his label for some years now, but before he released my album, he only did reissues of old stuff from the '90s, that was never released on vinyl. I think that was what we bonded over in the beginning. Even though he had released over 10 re-issues before releasing Embody, it was still very new to him, because it's the first time he released a new album. In a way, it was a completely new world Claus and I, so we was kind of in it together, which I really liked.
As I mentioned earlier, my goal was to create an album, and not just make music to be released as singles. The result of my songwriting should come out as a full- length album, and I like the nostalgic feeling about a physical release. I really appreciate the effort Claus put into it, with helping me getting it pressed etc. I enjoyed working with Claus, and Embody ended up being a high-quality vinyl, so it couldn't be better.
KnifeWhat about concerts? The general sound on the album is a bit introvert and minimalistic. Did you have any ideas or thoughts about, how you wished to perform the songs live? Maybe you can put some words on your concert at Loppen last night? If I am right, it was only your 6th concert as a band and your first concert as a headlining artist ever?
HjalteNo, not at all. I didn't ́t care about playing live with these songs, but after the band was gathered, I surely felt, that we could lift these songs to another level in a live format.
I can ́t take the honour of gathering these great musicians in my project. They kinda put the band together for me.
I really enjoy playing with these guys, and the way they express themselves as individuals in my project. They give the songs a new dimension, I think. Each of them has their own "voice" sort of saying, and I think we complement each other perfectly. We're also really good friends, so I always enjoy being around them, but when it comes to our musical work, I really trust them, and I like the fact, that they helped me record and that they are putting their own touch on my songs. I didn't just want some "sidemen" to come along and help me play my songs live. I wanted some musicians who can leave their own personal mark on the written material, where they feel free to involve themselves in the music, so I'm not just dictating, what and how they are allowed to play. I feel pleased and honoured to be playing with these guys, and I often tell them, not to leave me behind.
KnifeHow did you end up playing with these musicians in the first place?
In the beginning, I talked with Simon (Kogekunst) and Mads (Get Your Gun) about it, because they also played drum'n'bass in my former project, Eli. We brainstormed about, who we would love to play with. And then Simon talked with Oskar since they play together in Kogekunst. Actually, I have the whole Kogekunst-band in my band, that's kinda cool. Later, Andreas (Get Your Gun) and Astrid joined the band. It just came out so natural for us to be playing together, and I think I was just lucky to get these great musicians along with me at that time. It was really a nice "coincidence", more like a fluke, I think.
KnifeWhat is a great concert for you? What is the leading factor, that makes you as a performer 100% satisfied with a live performance?
HjalteI think yesterday at Loppen was very close to perfect. It was an extremely good feeling. I love when there are plenty of people, and the tense atmosphere at Loppen just made me feel like I became "a part of the audience". Also, there were a lot of people who sat down during the whole concert, and I really liked that. I really appreciate the mutual respect between the audience and the band. Everybody was quiet, and nobody really distracted the vibe with mobile phones and so on. Everybody was listening and accepting the fact, that we were building up this quiet bubble, where the point is to focus on the sound and not on our visual output. I think the band itself gives a different expression compared to the album, so in that case, I think the general sound variates a lot from the album to a live-set, even though it is still a very quiet soundscape.
KnifeNow you have a lot of concerts in the calendar, and you have already now achieved remarkable reviews on your album. What will the future bring for Hjalte Ross, as it looks now?
HjalteRight now, I am just looking forward to playing more shows, and hopefully I will keep on writing new songs ongoing.
KnifeHow do you keep yourself motivated ́with the new material, and do you want to enter the same kind of process, as you did with Embody?
It is hard to say because the most difficult part of making music is the fact, that you can ́t force a feeling to express itself. It ́s about accepting the times where words don ́t come out easily. I often think, that I shouldn't make any plans the following week, because I feel like spending a whole week making music. But then nothing comes out, and then during a time where you have a lot of plans, you suddenly sit down with the guitar and work on different ideas just for fun, and then something magical happens, in a period of time where it doesn't really fit in your calendar. That's just how it is, I guess.
In depth interview: ML Buch
16/09/20
A LETTER FROM EVIL HOUSE PARTY
07/08/20
End of the month : 8 tracks that deserve your attention
03/08/20
Knife Mix 009: Clarissa Connelly
10/07/20
End of the month: 10 tracks that deserve your attention
02/07/20
Knife explores : Jungle Fever
30/06/20
End of the month: 8 tracks that deserve your attention
04/06/20
Knife Introduces : Alto Aria
19/05/20
Track Premiere: ilinx, emotions & feelinx
08/05/20
End of the month: 8 tracks that deserve your attention
30/04/20
Knife Mix 008 : Main Phase
17/04/20
Track premiere: Splash Pattern, Sentinel
15/04/20
Track Premiere : Dirt Bike, Looney Tunes
10/04/20
End of the month: 7 Tracks that deserve your attention
01/04/20
Track premiere: When Saints Go Machine, Falling Is Only Bird's View A Second
27/03/20
Video Premiere: Bona Fide, Alchemist
26/03/20
Knife introduces: Devil
19/03/20
Video premiere : Peachlyfe, Culture Is Nature
04/03/20
END OF THE MONTH : 8 TRACKS THAT DESERVE YOUR ATTENTION
02/03/20
KNIFE EVENT : SPRING EQUINOX 2020 / Canceled
20/02/20
Track premiere : Tettix Hexer, The Great Vague
14/02/20
Track premiere(s): Whistler, Weaponize & Scanner
13/02/20
Track Premiere : Ingrate, 'Imp'
07/02/20
Video premiere : Piag3t, Turn Out Tense
04/02/20
END OF THE MONTH : 10 TRACKS THAT DESERVE YOUR ATTENTION
31/01/20
Knife Mix 007 : Perko
28/01/20
Video premiere: Bona Fide, Roses
24/01/20
The cave : MINI ESCO
16/01/20
Track premiere : Frederik Valentin & Loke Rahbek, Scarlett
09/01/20
END OF THE MONTH : 9 TRACKS THAT DESERVE YOUR ATTENTION
29/11/19
Track premiere : Flawless Victory, More than a dream
22/11/19
PHOTO ESSAY : ESCHO LIVE MIXTAPE
15/11/19
In-depth interview : Shygirl
12/11/19
KNIFE MIX 006 : THIRD WIFE LIVE FROM ROSKILDE
07/11/19
END OF THE MONTH : 9 tracks that deserve your attention
07/11/19
KNIFE MIX 005 : CORIN
24/10/19
Knife Recommends : Mana 'Seven Steps Behind'
11/10/19
Video premiere : Jackie Midnight & The Psycho Street, Texas Rock
04/10/19
END OF THE MONTH : 7 Tracks that deserve your attention
01/10/19
Knife recommends : HALYCON DAZE
27/09/19
THE CAVE : POPMIX
20/09/19
EP Premiere : KhalilH2OP, 'Isoscele'
13/09/19
Summer memories : Roskilde 2019
11/09/19
In-depth interview : First Flush
05/09/19
END OF THE MONTH : 8 tracks that deserve your attention
30/08/19
TRACK PREMIERE : DIRT BIKE, ROLL IN THE HAY
29/08/19
Knife Mix 004 : Malika Mahmoud
19/08/19
Festival Feature : Alice Topsøe-Jensen & Paloma Cuesta
14/08/19
Knife Mix 003 : Oqbqbo
23/07/19
In-depth interview : Jeuru
09/07/19
Video Premiere : Josiah Konder, Fall Away
28/06/19
Knife Mix 002 : Yuri
19/06/19
Track Premiere : Visitor Kane, Came To A Stop
13/06/19
Track Premiere : Popmix 'Teenage Club Fantasy'
11/06/19
Knife Recommends : Anders Vestergaard 'prime float//unitary perfect'
07/06/19
Track Premiere : Merdh Laleh, H4twag
29/05/19
In-depth interview : Scandinavian Star
23/05/19
Album interview : Erika de Casier, Essentials
17/05/19
Video premiere : Atusji, It's Bigger than Me
17/05/19
Video premiere : Grand Prix, Nightlife
08/05/19
TRACK PREMIERE : VIOLENCE OF THE FAUVE, ULTRAVIOLET
08/05/19
In-depth interview : Hjalte Ross
08/05/19
Knife Mix 001 : Yen Towers & Sa Rah
08/05/19
Photo Feature : Knife Mag at Pumpehuset
07/05/19
Video Premiere : Lowlife Scum
05/05/19
THE ROSKILDE SPECIAL
14/07/18