In depth interview: ML Buch
Posted
Words and interview by: Jonathan Holst Bruus
Generic R&B is playing in the background as I arrive at a local café in the center of Copenhagen. Except for two elderly women, the place is empty. I find a remote table in the back of the restaurant and order two times cappuccino and a couple of croissants.
I'm about to meet the Danish musician and composer, Marie Louise Buch, who recently released her debut album, Skinned. As I watch her arrive from my view inside of the café I kind of regret that I selected such a timeworn setting for the interview. The pandemic has taught us that it is possible to have a conversation through a wifi- connection so why the hassle of meeting IRL? Maybe it would have been better if we had our meeting through a zoom-connection or something like that - especially since Skinned is an album that "portrays the reality of intimacy in a digital era".
With this in mind, I wave to Marie Louise who just entered the room. She greets me at the table and looks a little tense after biking through the city. After a little while, I turn on my recorder and she seems relaxed.
As my fingertip touches the surface of the iPhone screen I find myself thinking of the song Touching Screens. It's the third track off the album and the phrase "touching screens/ more than skin" feels very real. The phrase is repeated throughout the song and once again I realize how unique an ability Marie Louise has to describe basic human habits and turn it into delicate poetry. Her lyrics are so spot-on that it almost hurts. She's an observer that talks like she sings: thoughtful, tender, and reflective.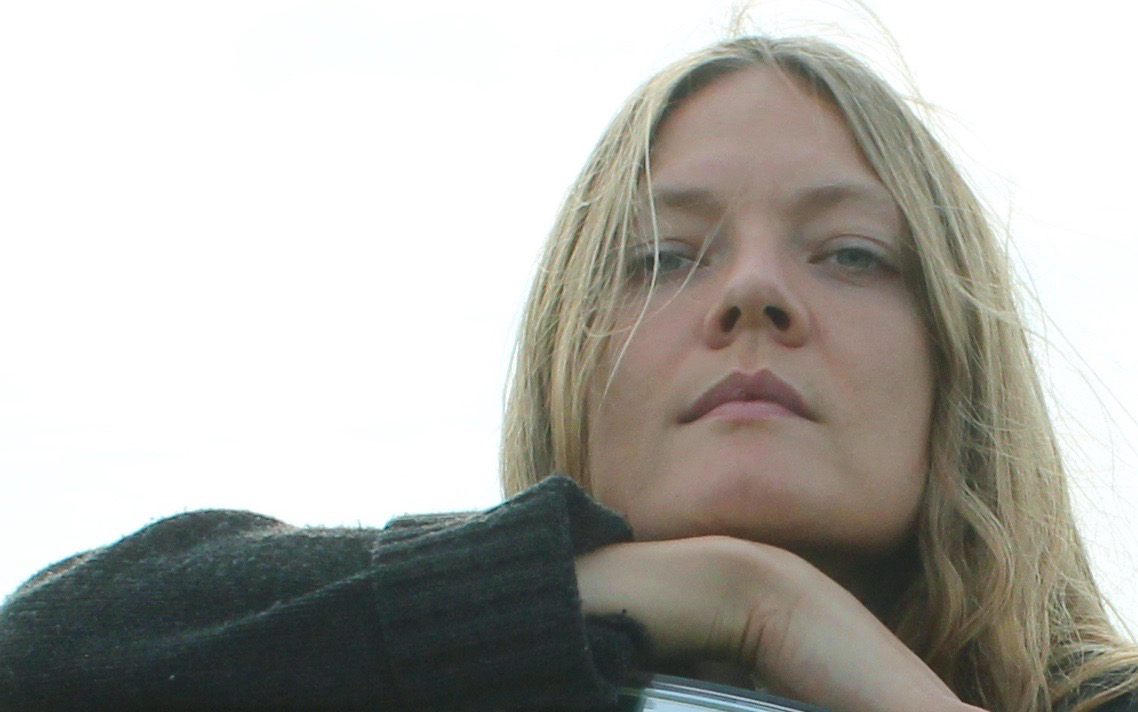 Can You Hear My Heart Leave and I Feel Like Giving You Things were the only two pieces of music we got before the official album release, and in the gap between those particular songs and the full release there's been a mist of silence surrounding the album. There hasn't been any promotion or announcements – not even a statement has been made from the label or Marie Louise herself. When asked about this, Marie Louise puts it simply, "It just seemed right to do it that way", she says.
And well, it was the right choice. Sometimes you don't have to wear yourself about by overthinking/over-planning stuff – especially in uncertain times like these. And Skinned, however, has turned out to be one most memorable releases this summer. It even caught the attention of Pitchfork and both fans and music critics have since been mesmerized by the 27 minutes of experimental pop found on the record.
Whether it's stadium-sized kick drums, delicate guitar picking, or manipulated voices, Skinned goes straight into the heart of a digital generation and it's impossible not to lose your jaw by relatable imagery like "I need to quit/lurking on your profile ".
On the album, there are references to nature, technology, consumer culture, heartbreak, and it all seems so incredibly thought-through. "I wanted to create something that was staged, but still honest and real" as she explains it.
A sense of playfulness is also attached to the record, and it turns out that "Skinned was created from the ambition of having fun and to be able to experiment with structure and to have some sort of different approach to music. I used to write very traditionally you know; verse, chorus, bridge, etc. – but with Skinned I wanted to work more freely and build these small universes", she explains.
If that was her goal then she definitely succeeded. I can't think of another pop album that has a visual side showing the intestines of the artist. "It can be quite strange to examine the intestines of another person. It seems so private, but the fun thing is: you look the same", Marie Louise tells me while she takes a sip of her coffee. "That's one of the reasons why the album is called Skinned. I'm extremely fascinated by that kind of intimacy – and that intimacy can also be seen in a digital context, which I try to explore on the album."
With titles such as I'm A Girl You Can Hold IRL and Can't Get Over With You I thought of Skinned as a record that was created from going through a breakup or something like that. I even imagined some kind of short story hidden beneath the layered sounds and the fragile guitar melodies.
She pauses for effect and gives me a relaxed but severe look. "It is heartbreak songs - but it's not like they are connected to one specific person. It's based on many different experiences that are connected to love in one way or another. You get this thought, you write it down and then you repeat it."
A shade of tranquility is surrounding Marie Louise as she carefully selects the right words. She even rejects to answer some of my questions. It's obvious that her music is something she cares deeply about and sometimes she seems a little overwhelmed for having to talk so directly about her artistry - once in a while we even end up talking about my life.
She seems genuinely interested in her surroundings and what's going on around her - and that's exactly what's reflected on her compositions. She has created a little room, some sort of private space where people can visit for 27 minutes. It's like an alternate universe where a feeling of movement is constant.
Her music is like fluid crawling beneath the skin of the listener. And that fluid is constantly in motion – like the five music videos that come along with the album. Inspired by still life the videos show a wide selection of tagged fruit, cars, speedboats, and roller skates. The permeable contrast between humans and nature is impossible to ignore and the landscapes are both moody and nordic as well as warm and tropical. "I think I may have some kind of fetish for objects, surfaces, and contrasts. For example, in one of the videos, nature is being reflected on the metallic surface of a green car. But you know, I didn't sit down and drew a big circle on a planchet planning all of these things. I just followed my instincts and then it turned out the way it did.
A group of people has entered the café and I ask her about musical inspirations for the album. She finds her bag and takes a piece of crumpled paper out. Her voting is constantly shifting from being abstract and cryptic to straightforward and simple. "I always forget this when people ask, so I gave it a thought and wrote it down earlier. Here you go". The list includes the album Jazz From Hell by Frank Zappa, music by Fleetwood Mac, Brandy, and more unusual sources of inspirations like Dire Straits and then, of course, her circle of friends.
The music has changed to some busy trap, some guests have arrived and the staff is getting a bit busier. Two men are discussing the state of the world and it's getting a little louder at the café. Our conversation is getting a bit off the track as we begin to discuss how amazing the guitar is as an instrument.
We're both done with our croissants and remains silent for a bit. "To write music and to express yourself in different ways is for me a way to reflect over the world I live in", she suddenly says, "I investigate all of this through sound, lyrics and visual material. I'm extremely interested in the relation between intimacy and distance. How do you navigate in all of these different realities? You are always wearing a mask. You are always being someone. I strive to create something that resembles that. We've talked a lot about spaces – I can't be the only one who needs a private undocumented space. I can't be an extrovert all the time. But I try to find a balance. I think we all do."
I turn off the recorder and I thank Marie Louise for a pleasant conversation. She gives me an elbow and cruises down the street on her bicycle. The title Skinned suddenly means something different and I think about the ambiguity of the word. Skinned can also be something that's been ripped apart – there's a sense of brutality to the word. Our skin is such a big part of being human and it can both be something abstract but also something concrete. On the outside it's a mass, on the inside it's a world consisting of blood, organs, and intestines. Our skin's fragile. It's a breakable shield – just like the screen on a smartphone. Or the surface on a car. Or any kind of object.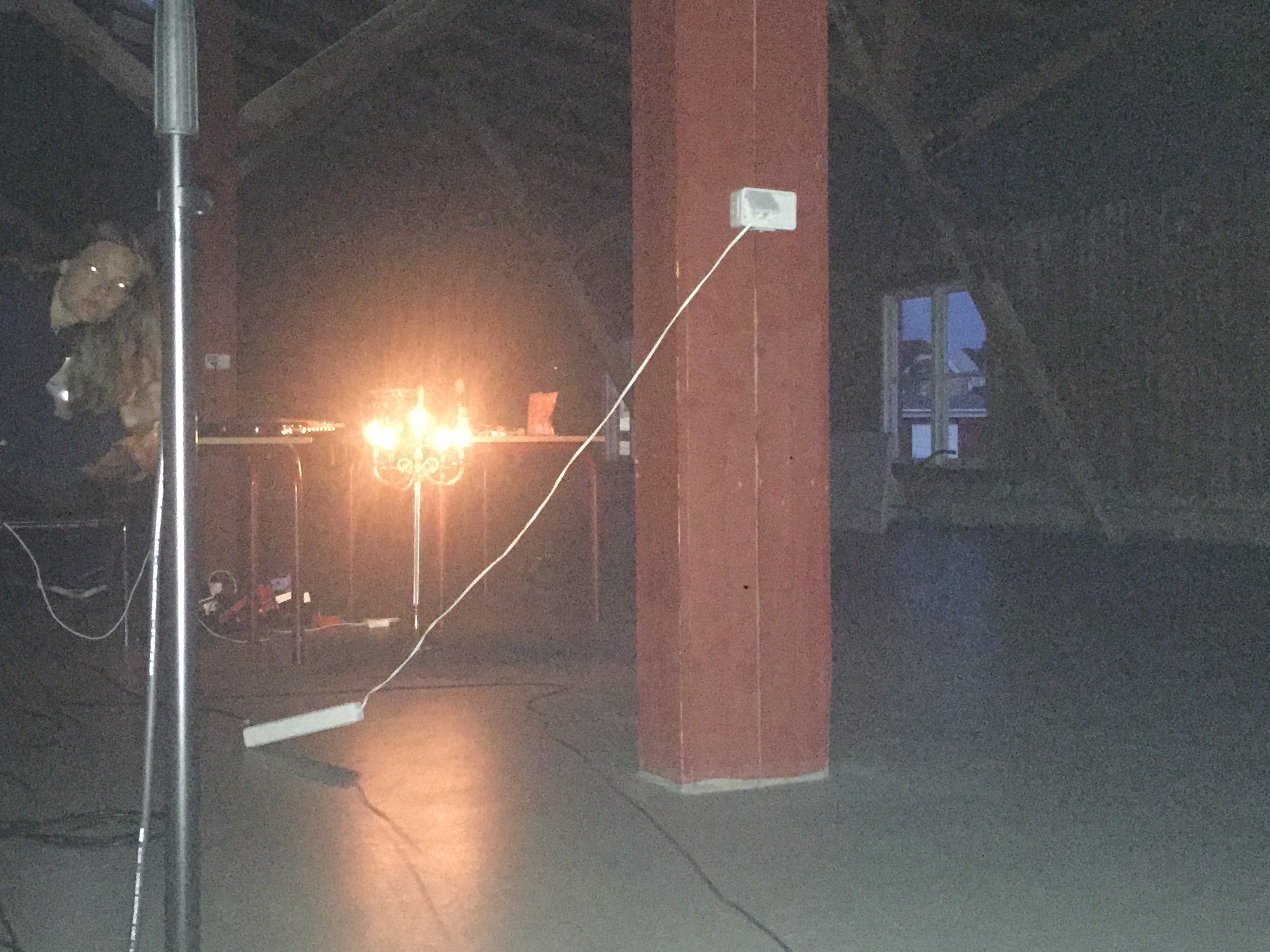 In depth interview: ML Buch
16/09/20
A LETTER FROM EVIL HOUSE PARTY
07/08/20
End of the month : 8 tracks that deserve your attention
03/08/20
Knife Mix 009: Clarissa Connelly
10/07/20
End of the month: 10 tracks that deserve your attention
02/07/20
Knife explores : Jungle Fever
30/06/20
End of the month: 8 tracks that deserve your attention
04/06/20
Knife Introduces : Alto Aria
19/05/20
Track Premiere: ilinx, emotions & feelinx
08/05/20
End of the month: 8 tracks that deserve your attention
30/04/20
Knife Mix 008 : Main Phase
17/04/20
Track premiere: Splash Pattern, Sentinel
15/04/20
Track Premiere : Dirt Bike, Looney Tunes
10/04/20
End of the month: 7 Tracks that deserve your attention
01/04/20
Track premiere: When Saints Go Machine, Falling Is Only Bird's View A Second
27/03/20
Video Premiere: Bona Fide, Alchemist
26/03/20
Knife introduces: Devil
19/03/20
Video premiere : Peachlyfe, Culture Is Nature
04/03/20
END OF THE MONTH : 8 TRACKS THAT DESERVE YOUR ATTENTION
02/03/20
KNIFE EVENT : SPRING EQUINOX 2020 / Canceled
20/02/20
Track premiere : Tettix Hexer, The Great Vague
14/02/20
Track premiere(s): Whistler, Weaponize & Scanner
13/02/20
Track Premiere : Ingrate, 'Imp'
07/02/20
Video premiere : Piag3t, Turn Out Tense
04/02/20
END OF THE MONTH : 10 TRACKS THAT DESERVE YOUR ATTENTION
31/01/20
Knife Mix 007 : Perko
28/01/20
Video premiere: Bona Fide, Roses
24/01/20
The cave : MINI ESCO
16/01/20
Track premiere : Frederik Valentin & Loke Rahbek, Scarlett
09/01/20
END OF THE MONTH : 9 TRACKS THAT DESERVE YOUR ATTENTION
29/11/19
Track premiere : Flawless Victory, More than a dream
22/11/19
PHOTO ESSAY : ESCHO LIVE MIXTAPE
15/11/19
In-depth interview : Shygirl
12/11/19
KNIFE MIX 006 : THIRD WIFE LIVE FROM ROSKILDE
07/11/19
END OF THE MONTH : 9 tracks that deserve your attention
07/11/19
KNIFE MIX 005 : CORIN
24/10/19
Knife Recommends : Mana 'Seven Steps Behind'
11/10/19
Video premiere : Jackie Midnight & The Psycho Street, Texas Rock
04/10/19
END OF THE MONTH : 7 Tracks that deserve your attention
01/10/19
Knife recommends : HALYCON DAZE
27/09/19
THE CAVE : POPMIX
20/09/19
EP Premiere : KhalilH2OP, 'Isoscele'
13/09/19
Summer memories : Roskilde 2019
11/09/19
In-depth interview : First Flush
05/09/19
END OF THE MONTH : 8 tracks that deserve your attention
30/08/19
TRACK PREMIERE : DIRT BIKE, ROLL IN THE HAY
29/08/19
Knife Mix 004 : Malika Mahmoud
19/08/19
Festival Feature : Alice Topsøe-Jensen & Paloma Cuesta
14/08/19
Knife Mix 003 : Oqbqbo
23/07/19
In-depth interview : Jeuru
09/07/19
Video Premiere : Josiah Konder, Fall Away
28/06/19
Knife Mix 002 : Yuri
19/06/19
Track Premiere : Visitor Kane, Came To A Stop
13/06/19
Track Premiere : Popmix 'Teenage Club Fantasy'
11/06/19
Knife Recommends : Anders Vestergaard 'prime float//unitary perfect'
07/06/19
Track Premiere : Merdh Laleh, H4twag
29/05/19
In-depth interview : Scandinavian Star
23/05/19
Album interview : Erika de Casier, Essentials
17/05/19
Video premiere : Atusji, It's Bigger than Me
17/05/19
Video premiere : Grand Prix, Nightlife
08/05/19
TRACK PREMIERE : VIOLENCE OF THE FAUVE, ULTRAVIOLET
08/05/19
In-depth interview : Hjalte Ross
08/05/19
Knife Mix 001 : Yen Towers & Sa Rah
08/05/19
Photo Feature : Knife Mag at Pumpehuset
07/05/19
Video Premiere : Lowlife Scum
05/05/19
THE ROSKILDE SPECIAL
14/07/18