Track Premiere : Dirt Bike, Looney Tunes
Subtle guitar strokes and mellow vocals make Looney Tunes a certified softie-anthem while channeling your inner teen.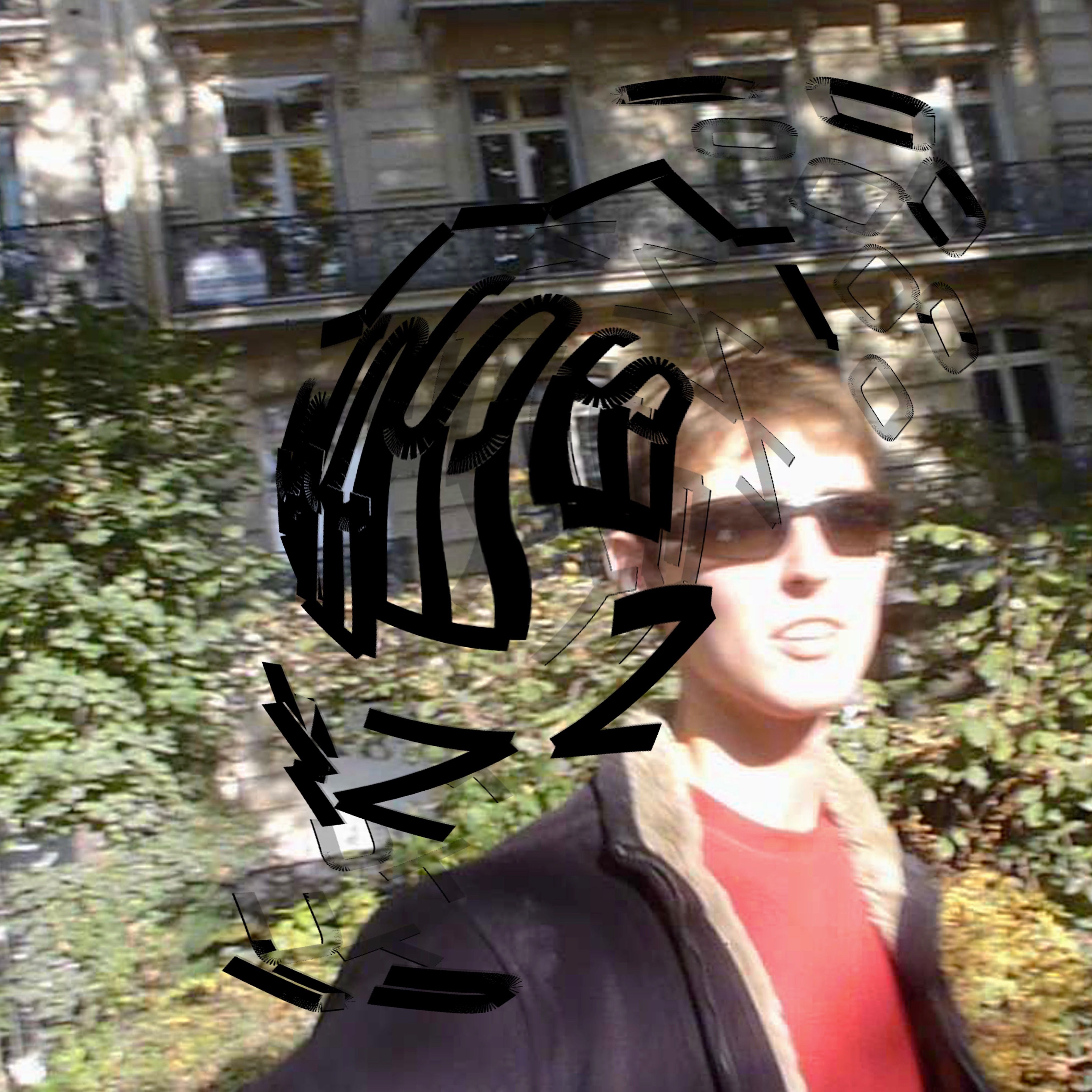 Remember that vibe, when you would sit in public transport and look out the window - throw in a little rain, make the skies grey even - you'd have a feeling that no one fully understood you and you would long for something that you just couldn't quite put your finger on? Looney Tunes is the soundtrack to exactly that yearning. It channels your inner teen and feels both heart-warming and summer-longing. The trying-to-understand your surroundings, the feeling of being left out, the real vulnerability of being a teenager. It's all in there - plus a beautiful outro to go with it.
Looney Tunes is, in short, a beautiful, captivating and very honest song that truly encapsulates you as you listen. If it doesn't hit you straight in your spiritual teen, it will certainly hit you in some other way.
Behind Dirt Bike is Gustav Berntsen, Copenhagen based songwriter and producer, who recently delved in experimental punk, before offering a softer and more sincere sound in Dirt Bike. 

Looney Tunes will be on Dirt Bike's debut album World Building, which will be out May 8. You can hear Looney Tunes in full on Spotify here .
In depth interview: ML Buch
16/09/20
A LETTER FROM EVIL HOUSE PARTY
07/08/20
End of the month : 8 tracks that deserve your attention
03/08/20
Knife Mix 009: Clarissa Connelly
10/07/20
End of the month: 10 tracks that deserve your attention
02/07/20
Knife explores : Jungle Fever
30/06/20
End of the month: 8 tracks that deserve your attention
04/06/20
Knife Introduces : Alto Aria
19/05/20
Track Premiere: ilinx, emotions & feelinx
08/05/20
End of the month: 8 tracks that deserve your attention
30/04/20
Knife Mix 008 : Main Phase
17/04/20
Track premiere: Splash Pattern, Sentinel
15/04/20
Track Premiere : Dirt Bike, Looney Tunes
10/04/20
End of the month: 7 Tracks that deserve your attention
01/04/20
Track premiere: When Saints Go Machine, Falling Is Only Bird's View A Second
27/03/20
Video Premiere: Bona Fide, Alchemist
26/03/20
Knife introduces: Devil
19/03/20
Video premiere : Peachlyfe, Culture Is Nature
04/03/20
END OF THE MONTH : 8 TRACKS THAT DESERVE YOUR ATTENTION
02/03/20
KNIFE EVENT : SPRING EQUINOX 2020 / Canceled
20/02/20
Track premiere : Tettix Hexer, The Great Vague
14/02/20
Track premiere(s): Whistler, Weaponize & Scanner
13/02/20
Track Premiere : Ingrate, 'Imp'
07/02/20
Video premiere : Piag3t, Turn Out Tense
04/02/20
END OF THE MONTH : 10 TRACKS THAT DESERVE YOUR ATTENTION
31/01/20
Knife Mix 007 : Perko
28/01/20
Video premiere: Bona Fide, Roses
24/01/20
The cave : MINI ESCO
16/01/20
Track premiere : Frederik Valentin & Loke Rahbek, Scarlett
09/01/20
END OF THE MONTH : 9 TRACKS THAT DESERVE YOUR ATTENTION
29/11/19
Track premiere : Flawless Victory, More than a dream
22/11/19
PHOTO ESSAY : ESCHO LIVE MIXTAPE
15/11/19
In-depth interview : Shygirl
12/11/19
KNIFE MIX 006 : THIRD WIFE LIVE FROM ROSKILDE
07/11/19
END OF THE MONTH : 9 tracks that deserve your attention
07/11/19
KNIFE MIX 005 : CORIN
24/10/19
Knife Recommends : Mana 'Seven Steps Behind'
11/10/19
Video premiere : Jackie Midnight & The Psycho Street, Texas Rock
04/10/19
END OF THE MONTH : 7 Tracks that deserve your attention
01/10/19
Knife recommends : HALYCON DAZE
27/09/19
THE CAVE : POPMIX
20/09/19
EP Premiere : KhalilH2OP, 'Isoscele'
13/09/19
Summer memories : Roskilde 2019
11/09/19
In-depth interview : First Flush
05/09/19
END OF THE MONTH : 8 tracks that deserve your attention
30/08/19
TRACK PREMIERE : DIRT BIKE, ROLL IN THE HAY
29/08/19
Knife Mix 004 : Malika Mahmoud
19/08/19
Festival Feature : Alice Topsøe-Jensen & Paloma Cuesta
14/08/19
Knife Mix 003 : Oqbqbo
23/07/19
In-depth interview : Jeuru
09/07/19
Video Premiere : Josiah Konder, Fall Away
28/06/19
Knife Mix 002 : Yuri
19/06/19
Track Premiere : Visitor Kane, Came To A Stop
13/06/19
Track Premiere : Popmix 'Teenage Club Fantasy'
11/06/19
Knife Recommends : Anders Vestergaard 'prime float//unitary perfect'
07/06/19
Track Premiere : Merdh Laleh, H4twag
29/05/19
In-depth interview : Scandinavian Star
23/05/19
Album interview : Erika de Casier, Essentials
17/05/19
Video premiere : Atusji, It's Bigger than Me
17/05/19
Video premiere : Grand Prix, Nightlife
08/05/19
TRACK PREMIERE : VIOLENCE OF THE FAUVE, ULTRAVIOLET
08/05/19
In-depth interview : Hjalte Ross
08/05/19
Knife Mix 001 : Yen Towers & Sa Rah
08/05/19
Photo Feature : Knife Mag at Pumpehuset
07/05/19
Video Premiere : Lowlife Scum
05/05/19
THE ROSKILDE SPECIAL
14/07/18